Quality at its Finest
In 1982 our grandfather Sam Started this amazing company. His vision was to offer a top-notch service while providing only the best quality cuts of meat. Our family has now been making this vision a reality every single day for over 40 years. The history we have with the Farms and suppliers allows us to guarantee 100% certified top tier cuts 100% of the time. We have the same goal you do, feeding your family better for less!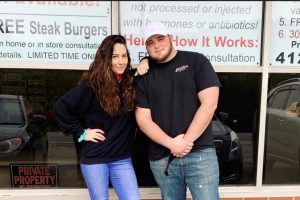 Customized for You, BY You
Every order at Pronios is unique, just like your family. We customize every single cut of meat specifically when creating your order. The thickness, weight, and trim will be perfectly cut to your exact preference every time! We also customize the portions and packaging based on your families' personal needs. We do everything possible to minimize work in the kitchen as well as eliminate wasted food and money. Our Flexible serving orders make cooking, prepping, and planning almost stress free. Our serving orders will bring you a peace of mind and refreshed lifestyle when it comes to feeding your family.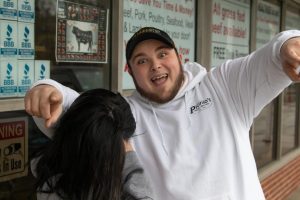 Our Promise to You
As a family-owned business that's been around awhile, we understand the value of our customers. We genuinely appreciate the faith and trust you put in us as a consumer when you place that first order. It is our opportunity to serve you and our responsibly to make sure you are 100% satisfied. That is why we have a 100% satisfaction guarantee and continue to carry the old school values embedded in us by our grandfather. We promise to all of you, our family of customers, that we will deliver the personal service you deserve.